A Tradition of Excellence with a Vision for the Future
2016 BOND

The 2016 Holdenville High School Renovations project team hosted a construction kick-off for the community on
Friday, May 20, 2016. Randy Davenport, Superintendent of Schools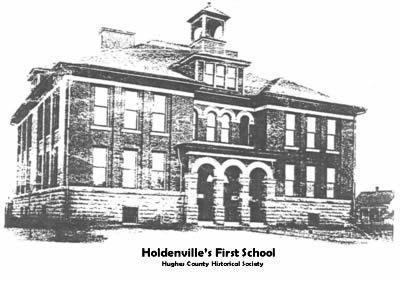 From the Archives
Hughes County Historical Society
Schools of Holdenville

In 1901, the city passed a bond issue to build its first school
building serving the students of Holdenville until the school
board bought the building from the city in 1909. It was known
as the "Old Building."

Our present high school was constructed n 1920-1921,
at a cost of $ 106,000. There were twenty three rooms
and an auditorium on the third floor that would seat
700 people. On January 6, 1930, fire destroyed most
of the interior. The top story was removed and additions
were constructed on each side of the building.
Although the physical plant of Holdenville High School has changed several times since the original school was built, high standards and quality education have been the foundation.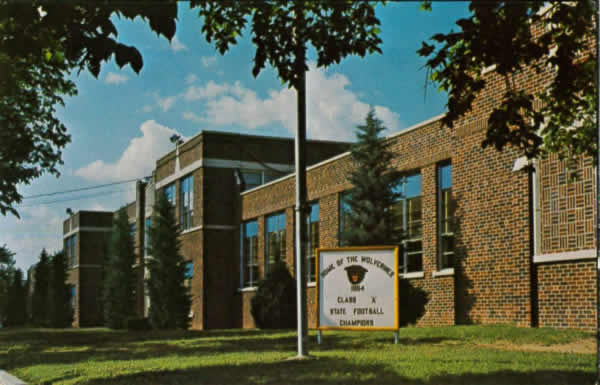 This photo was taken in 1964 when the Wolverines were the State of Oklahoma Class "A" Football Champions
Scroll over the image to see the high school after the addition to the building following a fire in 1930.